Ogheneove Charlse Majoroh.
Principal Partner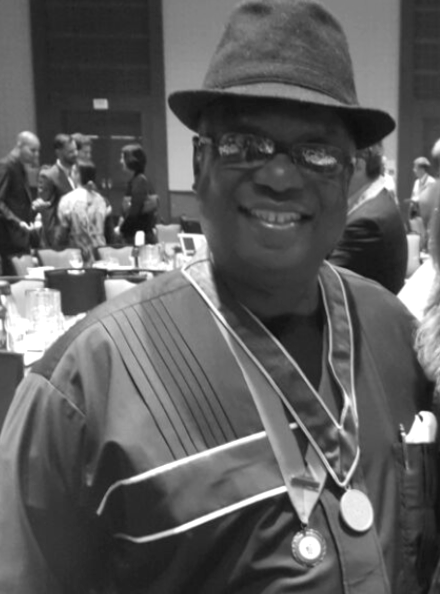 Ogheneove Charles Majoroh.
B. ARCH, M.URP, FN. I.A, PPNIA, PPAUA
Ovo Charles Majoroh is the founding partner of Mojoroh Partnership founded in 1974. Prior to setting up the practice, he worked with Niger Consultants and became an Associate Partner within two years, with the experience gained went on to establish a reputation for indigenous expertise and integrity at Mojoroh Partnership.
Under his administration, he opened the company's head office in Lagos and an associate office in Warri, managed the growth of the firm, ensuring quality office standards as well as the assembly of consultancy teams.
In his 43 years of Practice as an Architect, he has designed and executed many projects with Clientele ranging from Federal and State Government to Parastatals, Private Organizations as well as individuals in Nigeria and other parts of Africa.
Key Projects:
Teslim Balogun Stadium, Surulere, Lagos.
Sunshine Towers Victoria Island, Lagos.
Waves HQ, Victoria Island, Lagos.
Nigerian Maritime University Okerenkoko, Delta.
Landmark Tower Victoria Island, Lagos.
Platform Tower Victoria Island, Lagos.
Honors and Awards
Society of Egyptian Architects Award of Honour for outstanding contributions towards the Practice of Architecture in Egypt – May 2008.
NIA Lagos State Chapter BGM In Recognition & Appreciation of Continuous support of the Chapter
Africa Union of Architects Presidential Award for service to the Union and expansion
of its activities to several countries in the Continent – 20th October, 1998
Architects Registration Council of Nigeria Award in recognition of service as
member of the Council and Registrar from 1981-1994
The Royal Architectural Institute of Canada: Presidential Award Medal

Fomare Majoroh.
Onos Majoroh.
Miriam Orenuga.
Moses Onosemuode.