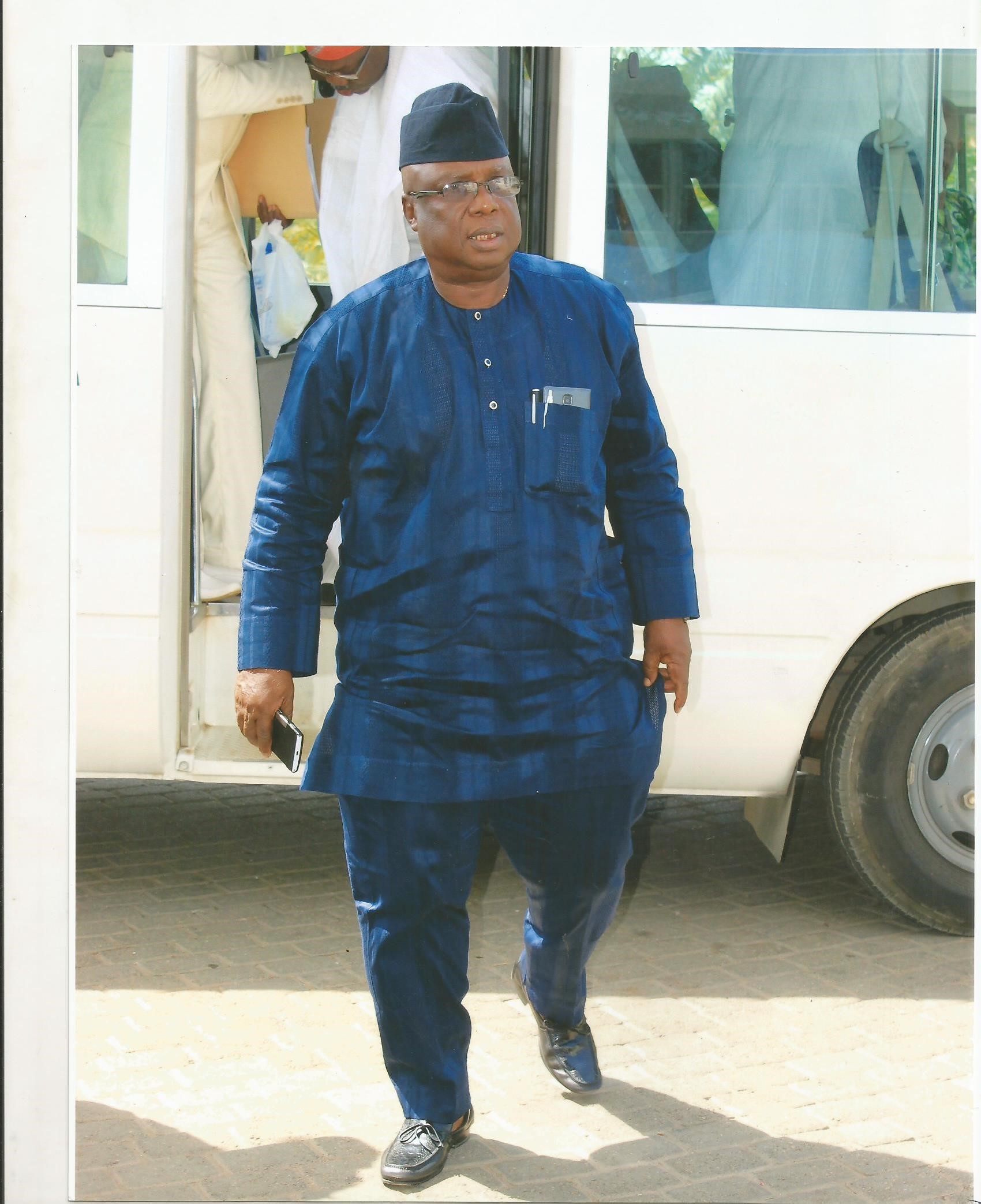 Oghenovo Charles Majoroh.
B. ARCH, M.URP, FN. I.A, PPNIA, PPAUA
Oghenovo Charles Majoroh (B.Arch, M. Urban & Regional Planning, P.M.P, Fnia, Ppnia)
Arc.(Chief)  Oghenovo Charles Majoroh Was Born On The 8th Of February 1946 In Ekrejeta, Abraka, Delta State. 
Attended The Famous Govt. College Ughelli ( 1959 To 19 65) And Holds Graduate And  Post-graduate Degrees In Architecture,Urban And Regional Planning And Business Administration.
He Has Been In Professional Practice Since 1972 Rising To The Pinnacle Of The Profession As The President Of The Nigerian Institute Of Architects (Nia)
Past President Of The Africa Union Of Architects ( 1995-1998).
A Fellow Of The Nigerian Institute Of Architects.
Past Registrar Of The Architects Registration Council Of Nigeria (Arcon)
He Has Designed And Developed Several Landmark
Key Projects:
Teslim Balogun Stadium, Surulere, Lagos.
Sunshine Towers Victoria Island, Lagos.
Waves HQ, Victoria Island, Lagos.
Nigerian Maritime University Okerenkoko, Delta.
Landmark Tower Victoria Island, Lagos.
Platform Tower Victoria Island, Lagos.

Honors and Awards

Society of Egyptian Architects Award of Honour for outstanding contributions towards the Practice of Architecture in Egypt – May 2008.
NIA Lagos State Chapter BGM In Recognition & Appreciation of Continuous support of the Chapter.
Africa Union of Architects Presidential Award for service to the Union and expansion
of its activities to several countries in the Continent – 20th October, 1998.
Architects Registration Council of Nigeria Award in recognition of service as
member of the Council and Registrar from 1981-1994.
The Royal Architectural Institute of Canada: Presidential Award Medal.
A fellow of the institute of directors. 
an alumnus of lagos business school (lbs).  president of his cep14 class & council member of the lbs alumni association.
principal partner of majoroh partnership, a firm of architects, planners and project managers since 1974. 
a sportsman, avid golfer, `joined ikoyi club in 1974, a past captain of the golf section and was elevated as 36th on the  prestigious status of honorary member  of ikoyi club 1938.
speaks and writes many languages, widely
travelled, a traditional chief of  oruarivie-abraka. married with children.